How to never lose sight of your continuous improvement process (CIP)
The CIP board with system
Do the employes in your company often talk about avoiding waste?
Do you have countless ideas on how to make your workplace more efficient for yourself or your team? But do not know how a structured implementation can look like?
Are you looking for a way to live a holistic improvement process in your company?
The right solution for every department
Whether in the office, or in production, with the help of our CIP board nothing hinders you from a practice-oriented implementation. The must-have for all CIP pros and those who will become.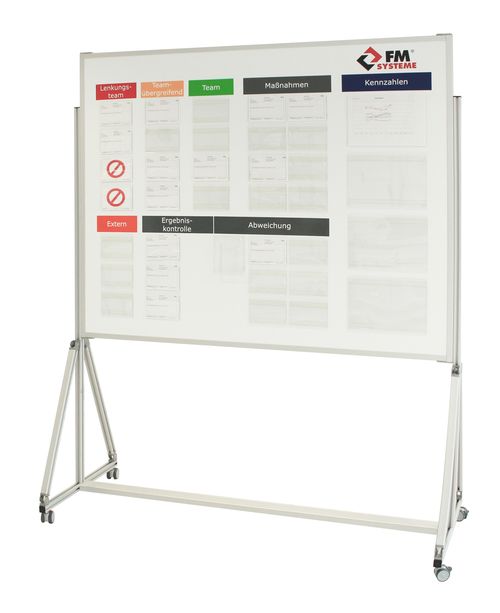 The focus on waste-free production (and also administration!) is increasingly permeating the design of processes. Even small changes contribute to more economical processes.
The abundance of new ideas and improvements is rare. The prioritization and subsequent implementation is already more difficult.
In the increasingly complex day-to-day business, improvements often cease. Priorities shift, responsibilities are unclear and current implementation statuses are not apparent.
By transferring responsibility to the departments, improvements are implemented purposefully. So each team can provide for their own productivity who knows the potential for improvement better than anyone in his own workplace?
Visualized structure for maximum results
The CIP board supports the structured implementation of the idea of improvement through the processing up to the examination of the improved state through visualization. This guarantees a complete overview of all ideas and ongoing improvements.
For holding ideas, so-called CIP cards are used. These are placed on the CIP board. If there are already solutions, these can also be noted on the map.
Limited placeholders provide a finite number of simultaneously implementable improvements. This guarantees a manageable amount of tasks, which can be well integrated into daily business.
To control the ideas, the progress, the assignment of responsibilities and appointments in daily "Stehungen*" (about 10 minutes) are discussed.
The above definition of responsibilities increases the achievement of results. This in turn ensures the understanding and motivation of all involved.
*unlike long, time-consuming sessions
Design your individual CIP board
Adapt the CIP board to your ideas and spatial environment. Whether with our aluminum profile or ECO pipe connector system, whether mobile or stationary, the CIP board is always the right choice.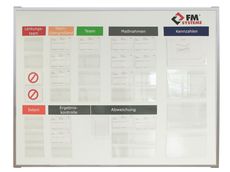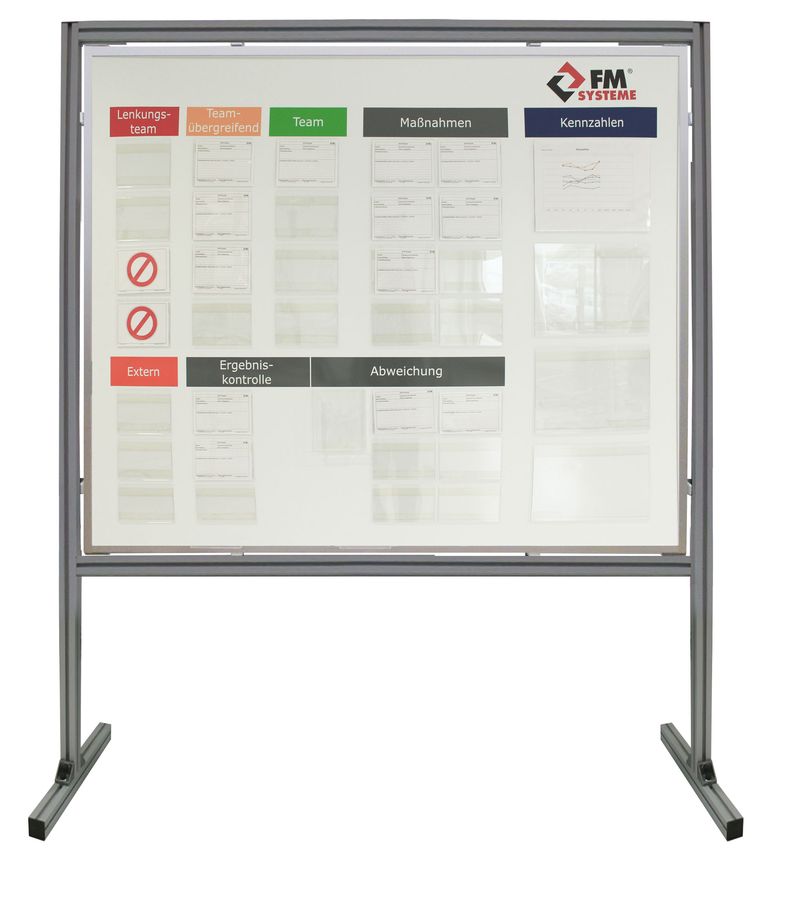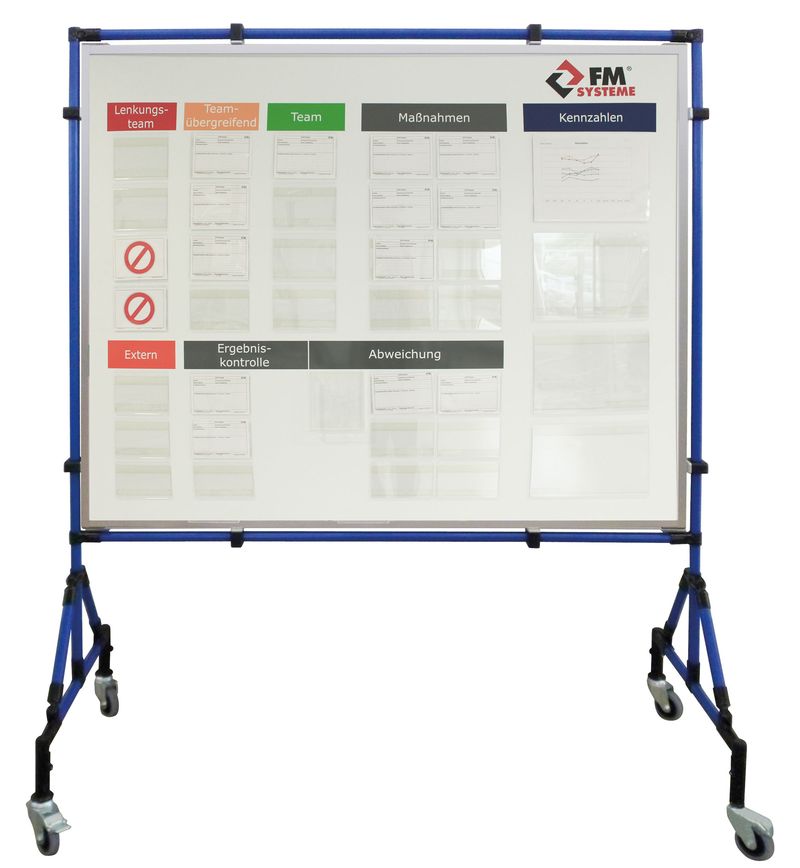 Thus, the implementation of improvements to the easy daily business.
Any questions? Then our specialists are there to help you with words and deeds.
Contact us under +49 7262 6186-0 or send an e-mail to vertrieb@fm-systeme.com. After receiving your requirements, we will like to create a meaningful quote.